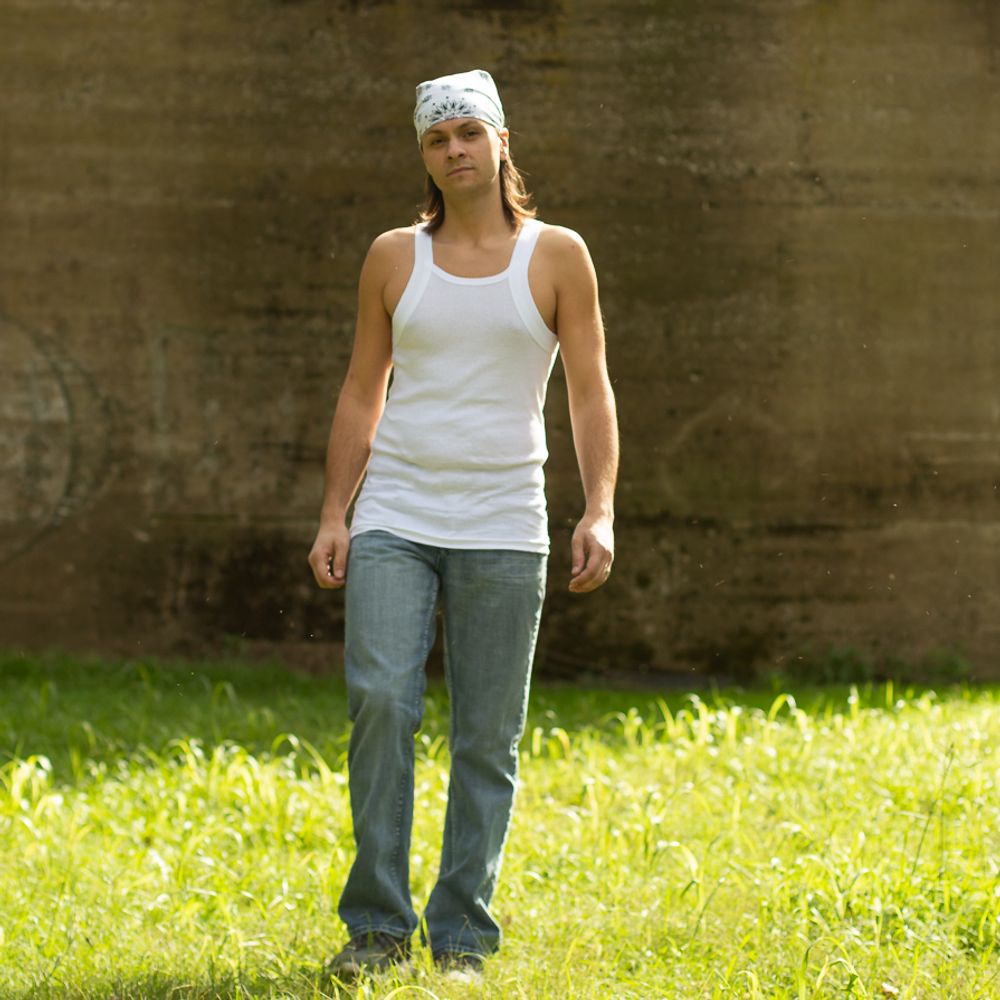 I've never been good at talking about myself to really put it into perspective as who I really am. Let me just admit right now….my previous bio was boring! Recently I got inspired to re-write this from watching the TV sitcom "Mom". Yup… you read that right. Often you hear the same stories from someone new or someone auditioning for a reality show. My story however is very much different and is nowhere near a sob story. I was born in the late 80s and when it came to hearing music it just grabbed at me. I'll be honest to say I didn't grow up listening to the country music legends like most say, like Merle Haggard, Johnny Cash & Willie. Who I did grow up with listening to was Reba, Tanya, Terri Clark, Vince Gill, Some Patsy Cline, Martina, Sawyer Brown, Tim McGraw and Billy Ray to name a few. That's all thanks to my mother. She was die-hard late 80s/90s country. Riding in the car anywhere consisted on one of their tapes in the cassette player. I cannot recall the year, but I just remember being very young. My first ever concert experience was Tanya Tucker at the Stephenson County fair in Illinois. Northern Illinois is where I was born and raised. Actually, in the small farm town of Polo to be precise. My concert experience with Tanya wasn't the last. I cannot count how many performances I've seen from various artist. I believe that's what started all of this. I wouldn't call it a dream but more like the career path I saw myself taking. 
As I've gotten older, I've realized just how great my childhood was. At the time it didn't seem like the best. I got to see my classmates go on family vacations over the summers and always had the latest name brand clothing and the coolest toys. Me on the other hand I felt left out. Back then my parents really didn't have much. I remember dad working 2 full time jobs and mom a part time job then to full time herself when I started elementary school. They didn't have much but what they did have was a lot of love and care for their kids and a solid roof over all of our heads. I grew up with an older sister of 4 years and we actually never went without. We may have not had the family vacations or the name brand clothing but there wasn't a single thing we didn't have that would make our childhood unhappy. My parents never divorced and are still together to this day. I really have to personally thank my parents because I strongly believe they are the result to who I've mostly become today.
My entire K-12 school career was there in Polo. Middle school was when everything started to change. That's where I started getting bullied for being different which lasted all the way through to the end of my high school career. I was never the "popular" kid or the sports star. I was just me. After graduating in 2005 I had a huge weight lifted as I ventured off into the world. Never, not once did I ignore that I saw myself in a music career. I even got to experience the rolling of eyes and comments of "that will never happen" when I shared that goal. Those reactions discouraged me, but I still wanted to do it. At that time, I just really didn't know how to get started. Being that my parents weren't rich there really wasn't much of an opportunity for me plus the internet wasn't as advanced and Polo is not a town focused around music. Getting a job that I really didn't want seemed like a better idea at the time. I mean you can't make money doing nothing. That also helped me to figure out what I could do as a backup plan. A backup plan?  That was a suggestion from Terri Clark. When I was young, I wrote her a letter and she actually responded. Long story short she said it was a good idea to have a backup plan as Garth and Reba had themselves in case a career in music failed. I worked a bunch of different jobs from washing cars at a dealership, retail, customer service representative for T-Mobile and even a factory worker building hydraulic accumulators. 
Throughout all those job experiences I actually got myself lost from working towards my goal for music. I had numerous relationships trying to fill that void and companionship I so desired also. My finances were a hot mess because of my recklessness towards the relationships I was in and buying new cars. I reached a point in my life where I was done dating and was comfortable knowing that I was going to be alone the rest of my life.  That's when I met the love of my life in 2012 after moving to Loves Park, IL. Completely unexpected and then we married in 2016. We ended up starting our own trucking company which required me to get my CDL. Life on the road as a trucker is definitely not what you'd expect however it was better than sitting at a desk. That's when I realized this is my backup plan that Terri was talking about. It may not be what I would ideally like to spend the rest of my life doing but I'm actually good at it. 
In the beginning of 2018, the trucking was getting difficult for us. Owning our own truck and working locally the money was there but we weren't gaining anything. We had to constantly work to be able to survive. That's when the music career resurfaced in my head. I ended up finding an artist development company in Nashville and it became my ticket to get the ball rolling. I was teamed up with great songwriters Bill DiLuigi, Corey Lee Barker and Pete Sallis to name a few. I got the pleasure of working with producer Kent Wells with my first EP project which I self-released in August 2019. Unfortunately, that release wasn't enough to get me out of the truck. I'm not going to say it's been easy because it hasn't. It's a tough industry of no guarantees.
After relocating with my spouse to the Nashville area in 2019, the goal of success in mind is actually rather difficult. It's tough getting anyone to take you seriously being a new to the industry singer. Still to this day I'm trying to get a band together. Didn't you have one on your EP? That was a studio band and they are fantastic! But I need a band to perform out in public with and it's not easy trying to convince people they can take a risk with you being so new. My goal for 2020 was to perform at venues with house bands to begin making connections. Well……We all know what Covid did. It set me back achieving my goals just like it did to everyone else. On the upside I have some amazing fans/followers that have bought my merch, CDs and sent donations to help me out with pushing forward to achieving my goals.
As you've witnessed from all that I've told you, I don't have a sob story for an "easy" ticket into the industry. But I am real and sometimes too nice but to me that's not a bad thing. My parents did everything to raise me right and I love them with all my heart. They are amazing people and if I were to say I have a hero….it would be them.
AH